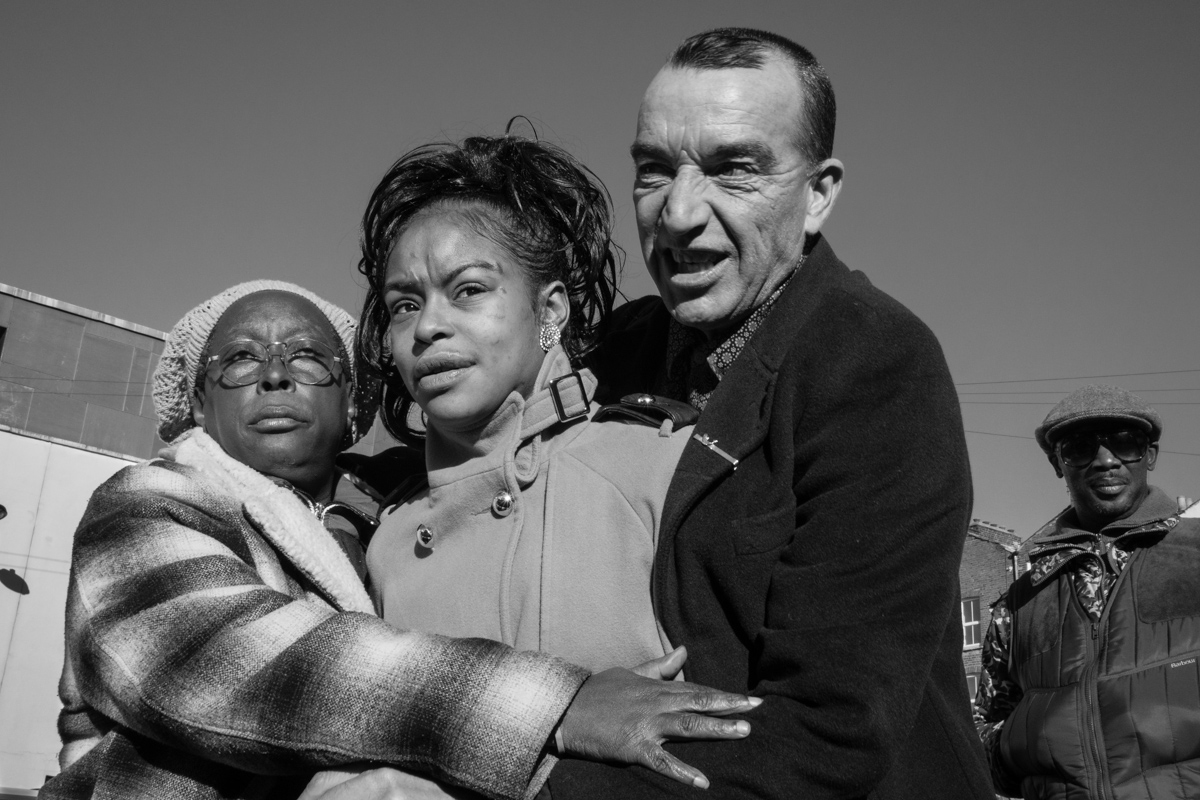 Players
There is often a hard edge to humour on the square.
The street party
Regulars of the square gather outside a friend's house during a local street summer party.
If you refuse to hand over your beer, there are consequences.
Bianca
Bianca suffered terribly from domestic violence.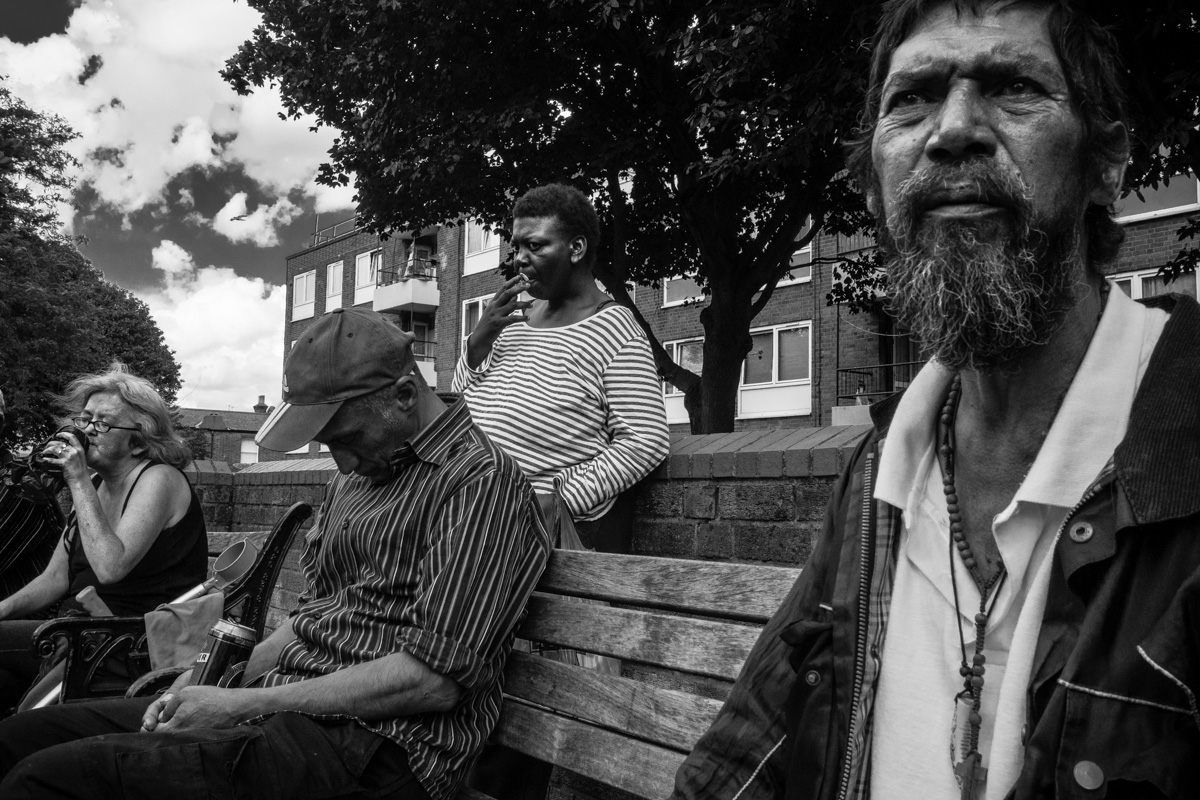 Eric
Eric was homeless for many years and is a good friend to many around Gillett Square - a small corner of east London where a vulnerable group gather for mutual support.
Adrift
The struggle, for many, is with alcohol or alcohol is a symptom of the struggle
Vitali rest in peace
Vitali was found dead in 2014 near the square with a needle in his arm.
Graham
In 2013 he hung himself. New welfare rules meant he was assessed as "fit for work" and would have to move out of his apartment because he had a spare room. The strain was too much for him.
Nina
Nina has recovered from alcohol and drug abuse and is taking positive steps to put her life back on track. She desperately wants to move out of temporary housing so she can live with her daughter who is being fostered in the UK. In 2019 she gave birth to a lovely baby girl and both are doing well.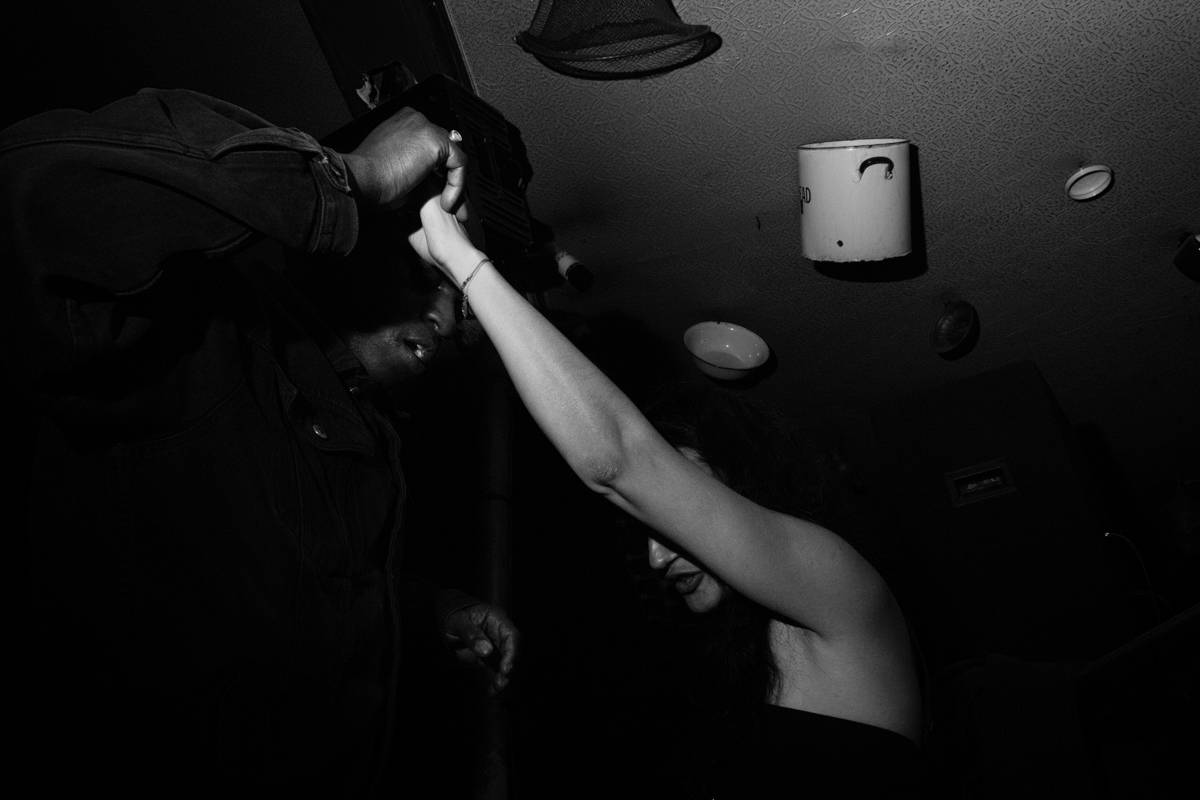 Nina at the club
Nina at her favourite DJ pub, where she can escape for a while from her worries.
Michelle looks in the mirror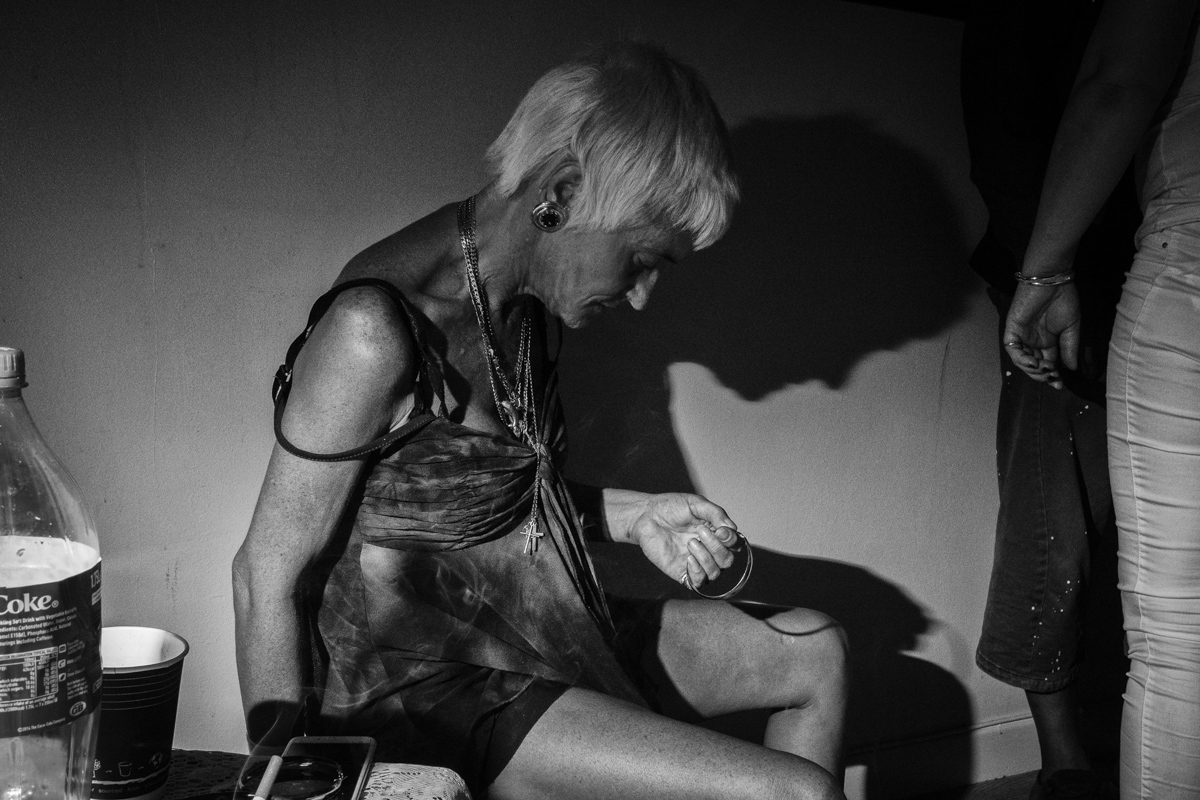 Michelle at her party
Michelle needs a powered wheel chair to get around. She is constantly in battles with her housing association to improve the quality of her apartment and has been threatened with eviction for having loud parties.
In the early hours
Contemplating wasted years
P spoke eloquently and vividly about the hold that heroin addiction has over his life. The sacrifices he has made and the waste of a promising career in music. Faith in God has helped him to continue to look forward.
From "oxy" to heroin
Since relieving childhood trauma with her aunt's oxyContin medication J rapidly became a heroin addict. Her promising studies as a nurse in tatters, she must survive on the streets and hope she survives another winter.
Bianca
Life in the square
Gillett Square
In 1999 The Hackney Cooperative Developments Trust designated the Gillett Square car park the proposed site of a new town square for this corner of east London. The final completion of the square in 2006 was seen as a model of community led regeneration, involving a three way partnership between the private, public and voluntary sectors.
Gillett Square was born out of a genuinely consultative process and yet there are those with deep roots in the local area who miss the camaraderie of the old car park. They are often amongst the most vulnerable in the area and are likely to have a history of alcoholism, drug abuse, homelessness or mental illness. Many play a daily game of cat and mouse with the police and community support officers who ask them to dispose of any alcohol. Despite this antagonism, they seem stubbornly attached to the spot they have known for over 20 years.
These residents have few material possessions but they do have each other. This photo essay attempts to describe their experiences in the square and in their wider lives.
The multi-media piece expands this story with recorded interviews.